ÉLITE have been manufacturi products for the cycling world for years: accessories, bottles, indoor trainers and more. Their quality has remained unmatched, and the Drivo II -next up after the Drivo I, has once again shon light on the company's name. The stylish appearance with beautiful accent streaks of red and greater functionality has left us with no regrets about our purchase.
Main Features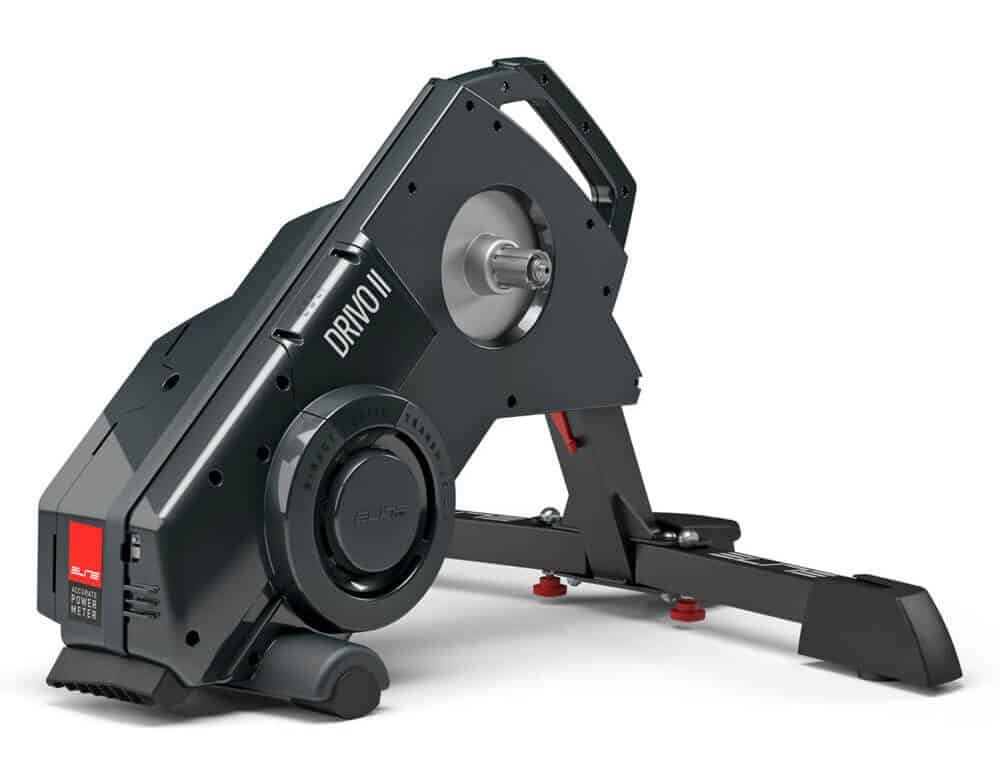 Eye-Catching: The modernistic, sleek design of this trainer is bound to grab your attention. Featuring a gorgeous matte black and accent bright red hue, the Drivo II is one of their most attractive and futuristic designs till date.
Interactive: The Drivo II is amongst the latest line of ANT+™ FE-C & Bluetooth technology indoor turbo trainers that are compatible with third party services, software, peripherals and devices which function using iOS, Android, MacOS and Windows operating systems. Simply set up the software and start training right away. In addition, the Drivo II automatically adjusts your preffered resistance and manages your whole training session in real-time, much like a mini AI built into your trainer. The Drivo II is manageable using the My E-Training software and other services, as mentioned earlier, such as: Zwift, The Sufferfest, Bikevo and many more.
Greatest Accuracy: With a measurement accuracy of +/-0.5%, the Drivo II beats the majority of trainers on the market which usually offer a measurement accuracy of around 1%.
Unmatched Responsiveness: The stepping motor immediately adjusts to the required resistance to deliver a truly exhilarating experience. Whatever you choose to simulate, be it a volcano or mountain walkway, the Drivo II reacts almost immediately. Using virtual reality has never felt so real! We used the Zwift console in conjunction with this trainer, and we must say – the results were beyond impressive.
24% Slope Simulation: The slope simulation of this trainer reaches a solid 24%, enabling you to simulate steep rides and uneven road surfaces. This will help you make the most of your indoor trainer, and accentuate the effects of your virtual reality console.
Quiet: The workings of this trainer make it silent and smooth, so you won't disturb anyone around you whether you choose to work out morning or night.
---
General Information
Accuracy Measurement: +/- 0.5%
Maximum Power Output: 2300W
Slope Simulation: 24%
Weight: 23.3kg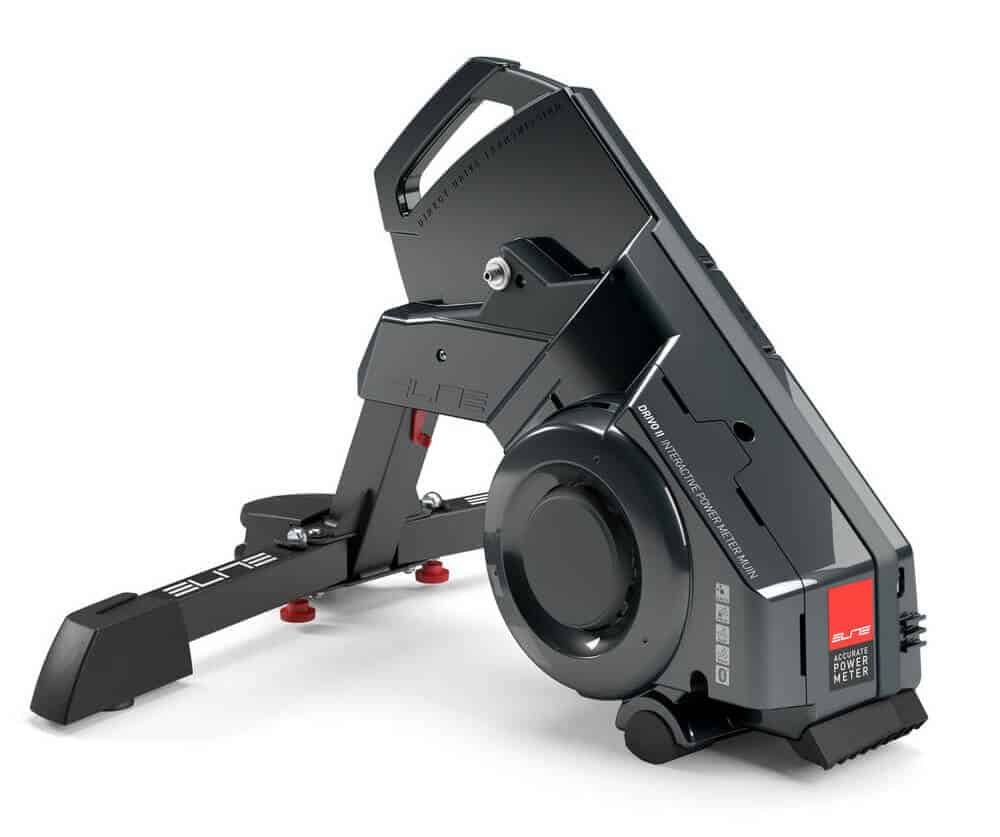 Critical Review- The Downsides
We love the look and feel of this trainer, but one thing to note about it is that it's quite large in comparison to others we've tried. In addition, the appearance of the machine is quite beastly and modern, better suited to gym environments or garages rather than your living room or bedroom. We recommend use of this in your home gym, as this trainer is specifically designed to be used within the home with your VR console.
The Final Verdict
This turbo trainer features the latest cutting edge technology by joining hands with the rising popularity of virtual reality as well as delivering a beautiful modernistic design to place within your home. The assembly and use of this trainer is user friendly and perfect for beginners or any ability range. Our final ratings follow as:
Appearance: 8/10
Functionality: 9/10
Value for Money: 8/10