Bkool Turbo Trainer Review
A great turbo trainer should be quick and easy to use, yet still give you the full range of features you require for your training sessions. One product that promises all of this is the Bkool Turbo Trainer (learn more here!), but does it live up to the hype? Here's an in-depth look at what this device has to offer and how well it performs.
Main Features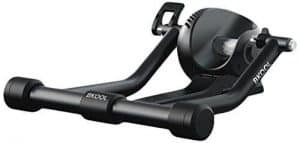 Straight away, it's clear this device has a lot of features and a great deal of effort has gone into ensuring cyclists have everything they could need. Here's a look at its most unique offerings:
A key part of this product experience is using the 3D simulator and software. By giving you visual stimulus, this can often offer extra motivation when you need it.
With up to 1200 watts of power over a progressive curve, there is plenty of resistance to help simulate a range of cycling conditions.
The software also allows you to chat with other trainers and cycle on the same 'routes'. If you enjoy working alongside other people, this is a worthwhile feature, since it allows up to 100 other cyclists at once.
The magnetic brakes are solid and offer great levels of resistance, which can be further controlled via the simulator software.
Likewise, the roller has a 5 cm depth and traction adjustment, which comes in useful quite often.
Wireless connectivity ensures there are no messy cables that could get stuck or caught.
In terms of size, this device can be packed down to 57 x 61 x 41.2cm, increasing to 81 x 61 x 41.2cm when the arms are extended. Even at its full size, this is a small profile that ensures easy storage.
As far as weight is concerned, it also only weights 11.6 kg, so its not a strain to lift or carry.
The kit also comes with a quick release feature and a front wheel support.
As far as bikes go, this can accept wheels between 20 and 29 inches, ensuring nearly all bikes can easily fit onto this trainer.
Whether its digital integration or physical practicality, these features will please both amateur and professional cyclists a like. For such a small product, there are more than enough options packed in.

Using The Trainer
Where to begin? Straight away, the wide adjustable features make this is a very easy device to pick up and use. Not only can it accept a staggeringly broad range of wheel sizes, it also mounts and dismounts quickly, thanks to a quick release system. If you're someone who just wants to start working out without having to set up complex equipment, this is a very welcome feature.
Likewise, this device folds down to a small size with a low weight below 12 kg. As such, most people will find this piece of equipment is very agreeable with their home. It fits in most shelves or corners, making it easy to fold up and pack away when not in use. This doesn't enhance the training but it does highlight the practical design work that has gone into this product.
As for the brakes themselves, there is a gradual level of resistance powered by the magnetic brake systems. This offers a smooth transition, so you don't feel uncomfortable switching up the resistance as you improve your training.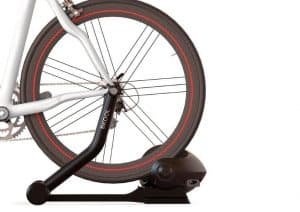 Ultimately, the big selling point of this product is the 3D simulation software. While this does require a screen and your own computer to use, the software itself is surprisingly useful. By picking and selecting routes, you can establish a goal for yourself, as well as difficulty conditions. The visual input gives you a great way to chart your progress. Likewise, the connectivity options allow you to work with others. If you enjoy the motivation of other people sharing your goals, then this feature will enable you to get inspired in your own house.
Verdict
If you're looking for a reliable turbo trainer that's easy to use, but has plenty of depth and customisation for ongoing development, look no further than the  Bkool Turbo Trainer. With digital options, practical accessibility and the ability to support a wide range of wheel sizes and bikes, this is definitely a turbo trainer worth its value.