Bkool Pro2 Indoor Turbo Trainer Review – Incredibly Robust Frame
When it comes to choosing a turbo trainer for cycle training, there are so many different aspects that you are going to need to think about if you want to make sure that you are getting the best model for your needs.
Fortunately, we are able to help. Here are BestTurboTrainers, we have tested as many trainers as we can so that we can give you honest, unbiased reviews to help you to come to a buying decision.
Today, we are going to be bringing you a Bkool Pro2 Indoor Turbo Trainer review. If you are interested in this model then please read on below to see what we thought of it after we tested it out.
Features: Max 1200w Resistance – Max 20% Incline – Bluetooth – No Assembly – No Calibration – Foldable – 412mm x 412mm x 720mm – 15.9kg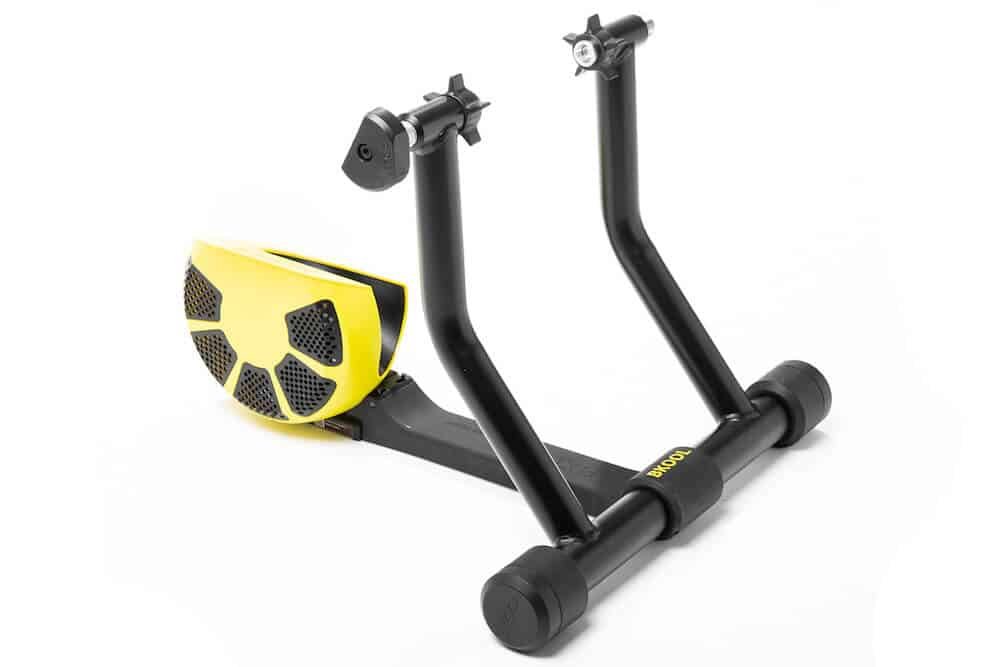 Pros:
There is no assembly or calibration required with this turbo trainer.
The frame is robust and made from high quality materials.
The frame is lightweight, compact and foldable so storage is easy.
It can be used with apps like Zwift.
Cons:
The frame can feel a little unsteady at higher resistance.
The trainer needs external power to work.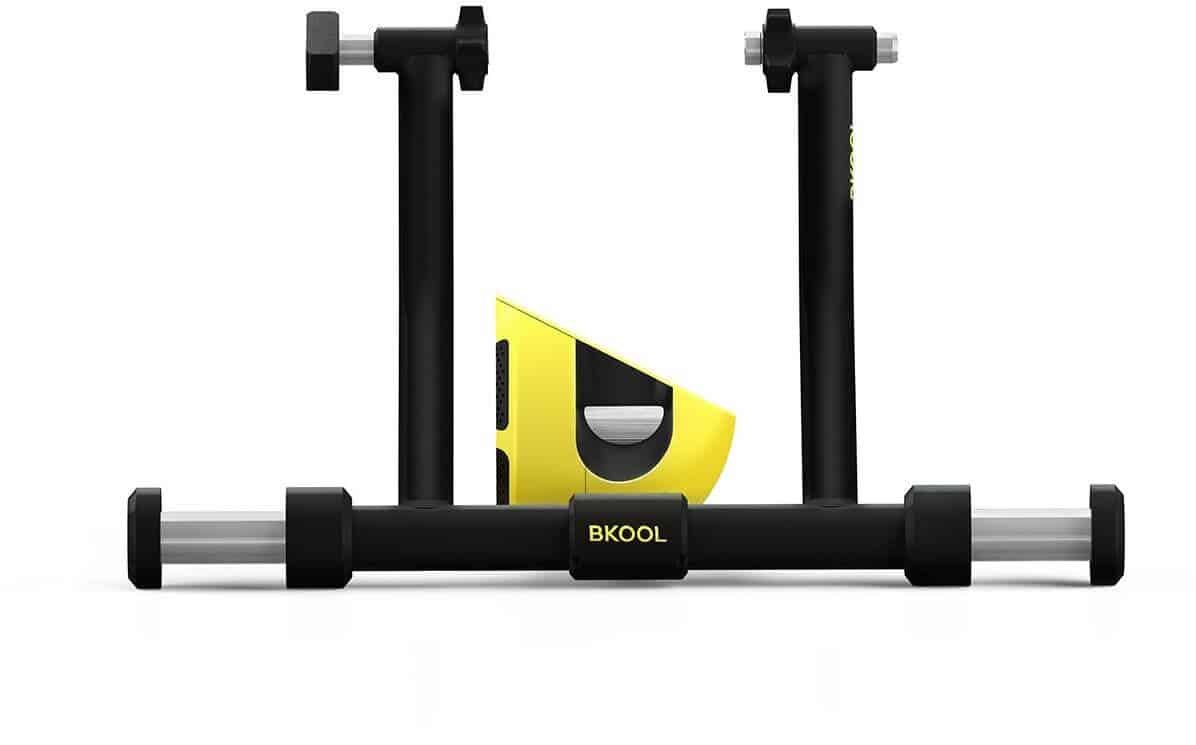 The Bkool Pro2 Indoor Turbo Trainer Review
The first thing that we really liked about the Bkool Pro2 Indoor Turbo Trainer is that there is no assembly required at all; we were able to take the trainer straight out of the box and get ready to test it out. One thing that surprised us is that it doesn't require calibration either.
Once we had a closer look at the frame, there were a couple of things that we noticed that we really liked. First of all, the frame feels incredibly robust and it is clear to see that it has been made from very high quality materials.
Another thing that we really liked was how compact and lightweight the frame feels. As well as this, it is foldable, so we didn't have any trouble with storing the trainer when we had finished using it.
One of the things that was a little disappointing is that the trainer needs to be plugged into an external power source to work, so this does limit the amount of places that you are able to use the turbo trainer which is unfortunate.
We also felt that at higher resistance levels, the frame of the trainer felt a little unsteady and wobbled somewhat. One of the final things that we really liked about the Bkool Pro2 Indoor Turbo Trainer is that you are able to use it with third party cycling apps such as Zwift.
If you are looking for a mid range turbo trainer that is high quality, durable and compatible with cycling apps, then this may be the perfect model for you.
Bkool Pro2 Indoor Turbo Trainer
Connected training roller Adjustable to wheels from 20 to 29
It can reach 1200 watts and simulate earrings up to 20%.
ANT+ and Bluetooth connection.
Has the ability to simulate inertia.
Its design ensures permanent stability
No assembly or calibration required